Gallery 1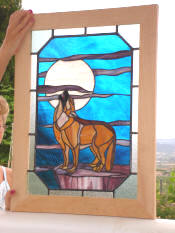 Gallery 2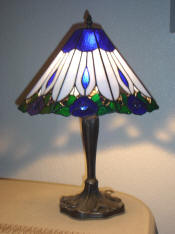 Gallery 3

Gallery 4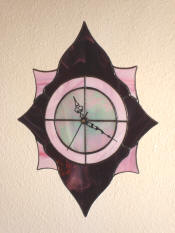 Gallery 5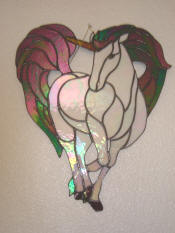 Gallery 6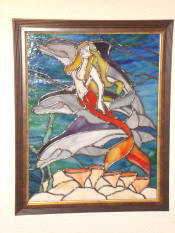 I have worked with stained glass for more than 25 years, originally in UK, where I was a member of the Surrey Guild of Craftsmen and now work in the Murcia region of Spain where I live permanently.
As a stained glass artist, I design and fabricate custom stained glass in contemporary and traditional styles to a very high standard, working purely with coloured glass of which there is a huge variety of colours, textures, types and densities available - I do not paint on glass.
By employing lead came (traditional leaded windows) and hand soldering (Tiffany copper foil technique) I am able to produce custom works in much finer detail than those that can be achieved by lead came alone. I am more than happy to work to customers requirements including their own designs and ideas. Prices do vary according to size and degree of complexity.
My work includes windows, panels, lamps, clocks, mirrors, and sundry items. Click the links on the left to view the galleries.
I also have items on exhibition and for sale in these locations:
Centro Artesanía,

Calle Actor Francisco Rabal, 8

30009 Murcia.

Centro Artesanía

Calle Honda,16

30201 Cartagena
If you have questions or need more information please feel free to e.mail or call us.
Colin or Pam - Tlf. (0034) 620 767 541
E.mail: diassoleados@gmail.com